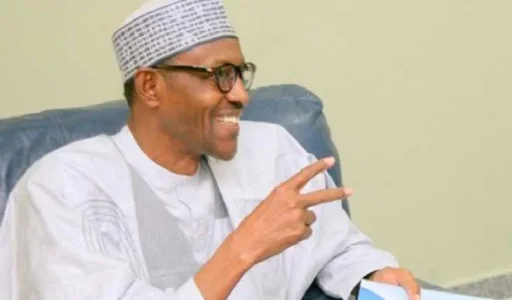 Nigeria's political space is not without drama. The recent happenings have made the scene look like a theatre with different stunts from political actors. Amid this worrying situation, new terms, languages have been coined out, that many Nigerians now see as deceitful, usual and interestingly crept into the nation's political dictionary. Here is a look at some of these new terms.
1. Padding: Padding is the new vocab in Nigeria political space with the recent scandal by some members of the House of Representatives infused some figures into the 2016 Budget. Padding is to insert something into a document with the intention of comforting yourself or distorting information.According to Lawal Gumau, member of the Transparency Group, he said they (lawmakers) are used to Padding, as it has been around for a long time. This is causing heated controversy at the legislative chambers, especially with the sack of Hon. Jibrin Abdulmimin as Chairman, House Committee on Appropriation.
2. Inconclusive Elections: This is also a new term in the dictionary of Nigerian politics, over the spate of inconclusive elections under the watch of the Professor Mahmood Yakubu-led Independent National Electoral Commission (INEC). Some now cynically refer to the Electoral body as the "inconclusive" National Electoral Commission. Since October 21, 2016 when President Muhammadu Buhari named the new helmsmen for INEC, the electoral body has conducted elections in Kogi, Bayelsa, Rivers, Bayelsa, Imo states, which were declared inconclusive at the end.
3. Stomach Infrastructure: Stomach infrastructure, a new vocabulary quietly crept into our political dictionary in this dispensation. The vocabulary crept into Nigeria's political lexicon after the Ekiti governorship election when voters were given gifts of bags of rice and other foodstuffs to vote in certain directions. Distributing foodstuff during campaigns in Nigeria did not start with the Ekiti election. It has been happening in many parts of the country but it was heightened during the Ekiti election. Politicians have started handing over to Nigerians, the dividends of democracy in cash. The naira is becoming worthless and ordinary citizens are parading dollar notes, courtesy of politicians.
4. Ghost Workers: Ghost-working service has been around for a long while in Nigerian states. It's one of the major setbacks in Nigerian Civil Service. In 2015, investigations revealed that the Federal Government and 10 other states lost over N538bn to thousands of ghost workers in the last five years. Of the amount, the Federal Government paid N220bn to 103,000 ghost workers between September 2013 and May 2015. Recently, some states also uncovered numerous ghost workers that constitute more than half of its workforce.
5. Technical Recession: This term got on the lips of Nigerians when Finance Minister Kemi Adeosun appeared before the Senate in July to allay the fears of Nigeria about the tough and troubled economy. According to Adeosun, 'Nigeria's economy is technically in recession, but, there is no need to panic because it will be short.'
6. Northernization/Lopsided Appointments: Northernization is not a new word in Nigerian politics. It became so popular in President Buhari's administration with some of his appointments tilting towards the Northern region of the country. It has generated heated debates and raised eyebrows on why the ex-commander choose to do so. President Buhari had during an interview with BBC Hausa on September 8th, 2015 said the Constitution allowed him full control over the choice of his closest officials. The president assured that he was not ignoring some regions of the society in his appointments, explaining that those he appointed were some of his most trusted associates. Responding to the interviewer's question on the controversy generated by the appointments, Buhari said "This is the nature of Nigerian politics."
7. Lopsided Anti Corruption Fight: This is also one of the newest terms in Nigerian politics. It generated from President Buhari's anti corruption war that has rounded up mostly members of the opposition party. Many believe Buhari is partisan on the anti corruption fight, leaving members of his own cabinet out.
8. Change: This seems to the most popular of the new terms in Nigerian politics today. It is hinged on what ushered in the current administration of president Buhari. Buhari came in to power with the CHANGE Mantra from the 'Transformation Agenda' of former President Goodluck Jonathan. President Buhari's CHANGE Mantra is to rid off the system of gross corruption, terrorism, militancy, unemployment and to also improve the economy. But reverse seems to be the case, as Nigerians now experience Change (in the opposite context).
9. Technical Defeat Of Boko Haram: Nigeria's president, Muhammadu Buhari has insisted that the Islamic terror group, Boko Haram has been technically defeated, despite recent attacks by the insurgents. While speaking to BBC on Friday, February 5, Buhari maintained that the terrorists had indeed been technically defeated. According to him, "Well, all I know is that out of the 14 Local Government Areas in Borno State where they (Boko Haram) used to hold and hoist their flag, they are nowhere in charge of any of them again. But they can still regroup and go after attacking soft targets." When asked if it was fair to say a group which killed over 65 people in a single attack had been "technically defeated," the Buhari said: "Well, that's your own description of it. My own description is that they can no longer mobilise enough forces to attack police and army barracks and destroy aircraft like they used to do. They can no longer do that."
Credit: Nigerian Bulletin
InlandTown! 2016.