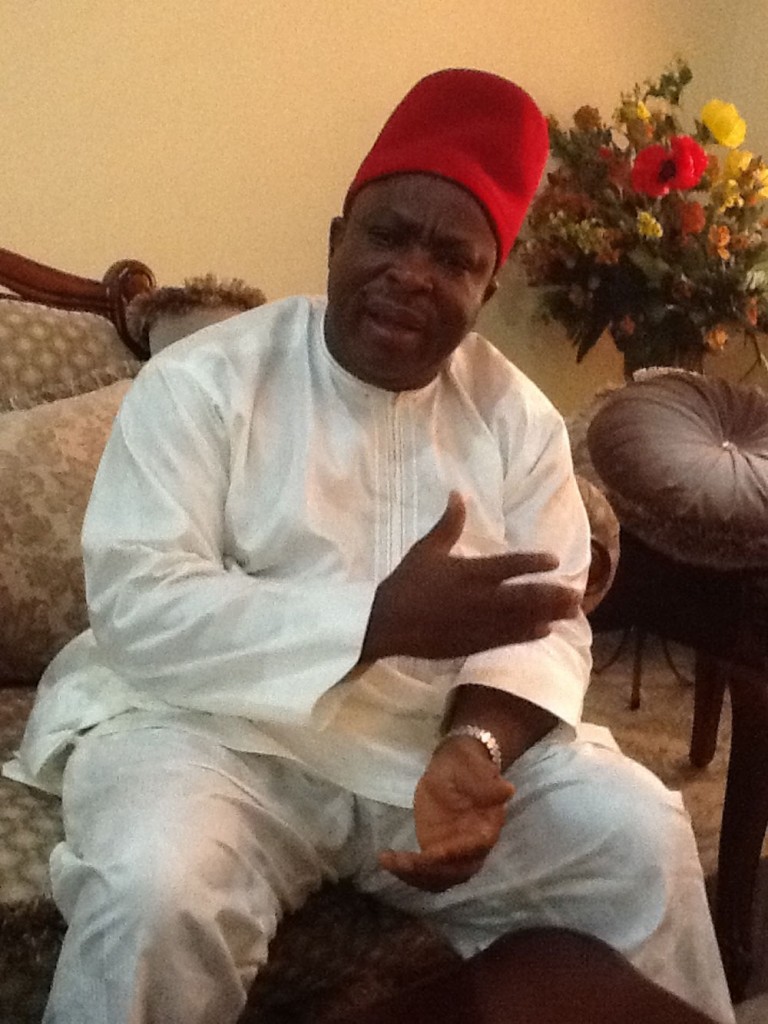 Chief Victor Umeh who doubles as Anambra State Chairman, and the candidate of the All Progressives Grand Alliance in the Anambra Central District rerun election has petitioned the Independent National Electoral Commission to stop his opponent in the Peoples Democratic Party, Mrs. Uche Ekwunife, from participating in the poll.
Chief Victor Umeh speaking with journalists at his country home, Aguluzuigbo, Anaocha Local Government Area of the state, said his petition was based on a Court of Appeal judgement of December 7 that purportedly disqualified Ekwunife from partaking of the rerun.
Chief Victor Umeh is equally contesting all processes for nomination of candidates for the March 28,2015 general election that culminated in the rerun had ended in 2014 and could not be resurrected in any guise at present.
The Court of Appeal Justices: A.D. Yahaya, T.O. Awotoye and B.G. Sanga, had in their unanimous judgment of December 7, said, "So, whether it was the national body of the PDP in Anambra State, the five-man National Assembly electoral committee or the caretaker committee that conducted the primary which produced the 11th respondent (Ekwunife) as the nominated candidate of the PDP to contest the election, it is immaterial.