Good living initiative, a non-governmental organization has embarked on proactive measures on safety tips in building capacity and re-orientation on vulnerability of Gender based Violence in the society.
The sensitization campaign tagged, "Gender based Violence, safety tips for youths' took the organization to Community Secondary School Umuoji, idemili North council Area.
Gender based violence constitutes infringement and abuse of child right act.
Addressing the students, the facilitator Mrs Sussy Metu, observed that the NGO is passionate and committed in building boundaries in protecting inalienable basic child rights.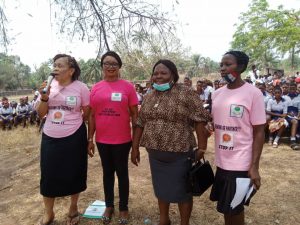 She observed that the importance of the awareness was aimed at propagating patriotism and catching them young. Cautioning against child abuse divorce female genital mutilation, early marriages among teenagers.  Mrs Metu, who is also a child right advocate harped on the need to speak out against child. In a remark, a member of the initiative, Mrs Eziamaka Okeke while expressing the determination of the non-governmental organization in contributing its quota in addressing issues inherent in the society, charged the students to shun social vices.
An old boy of the school, Mr. Mbanefo Akubue, in his Goodwill message endorsed the awareness campaign as a welcome development, insisted that education remains the surest way to secure the future, highlighting on girl child education.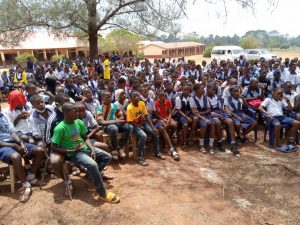 The Principal of the school Mrs Dorathy Mkpuka commended Good Living Initiative for championing the course of the youth in building a viable society.
The Senior Prefect of the school, Ikebunze Ozioma and DSP Blessing Chinwuba thanked the facilitator for strengthening rules to mitigate abuses.