The Speaker, Anambra State House of Assembly has assured the Nigeria Labour Congress, NLC, Anambra State Council that the House will always enact quality laws that promote their welfare.
The Speaker gave the assurance when the leadership of NLC and workers staged a peaceful protest at the Anambra State House of Assembly over moves by the National Assembly to remove the national minimum wage from the exclusive list to the concurrent list.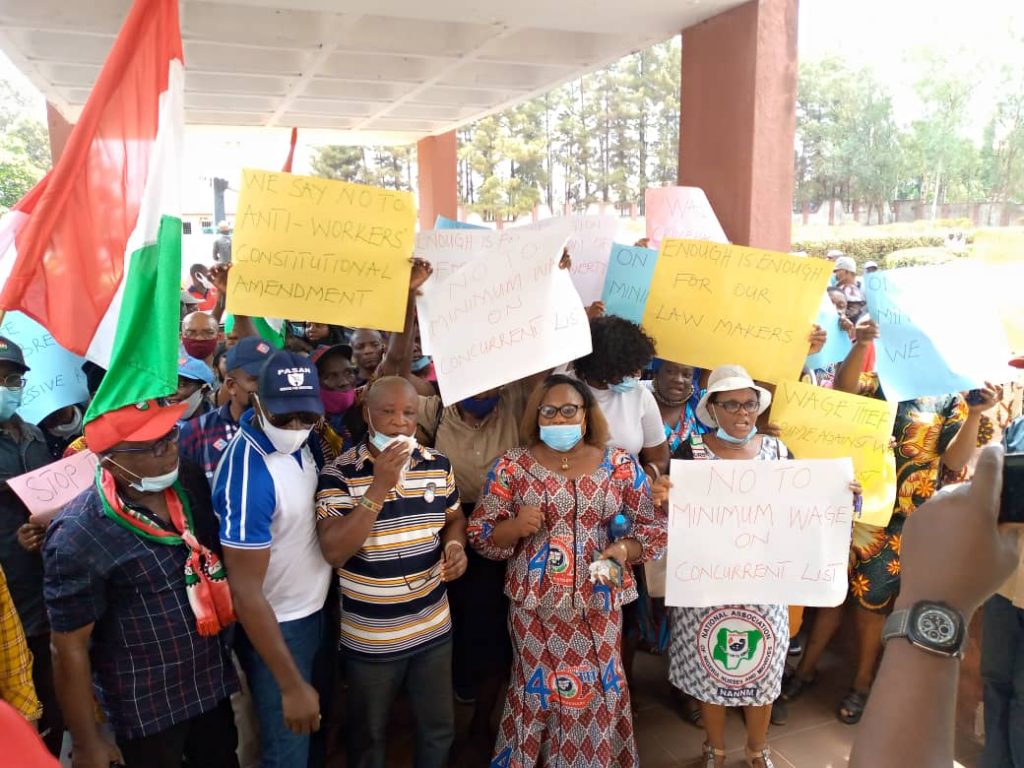 Again House of Assembly Correspondent, Chukwuemeka Modili reports that while commending the protesters for channeling their grievances through peaceful process, Right Honorable Okafor said the House will not support whatever the National Assembly is planning to undermine their welfare. He urged them to continue to be peaceful and law abiding to consolidate on the existing peace Anambra State is known for in the country.
Right Honorable Okafor also urged them to continue to support Governor Willie Obiano, who is workers friendly and ready to do more for the state workforce.
On his part, the chairman, Nigeria Labour Congress, Anambra State Council, Comrade Jerry Nnubia revealed that the bill, which seeks to remove the negotiation on minimum wage from the exclusive list to the concurrent list sponsored by Honorable Garba Mohammed is against the welfare of workers and tantamount to the denial of the efforts of the Nigeria working class to free self from poor standard of living.
Comrade Nnubia pleaded with the House to throw the Bill away when the National Assembly forwards it to them for consideration as it will undermine the interest of workers in the state.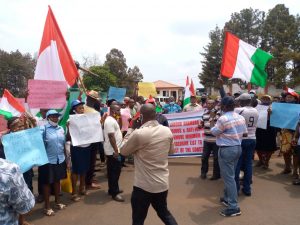 The protesters displayed placards with inscriptions like "No to minimum wage on concurrent list ", "Stop the war on workers or lose your seat ", among others.