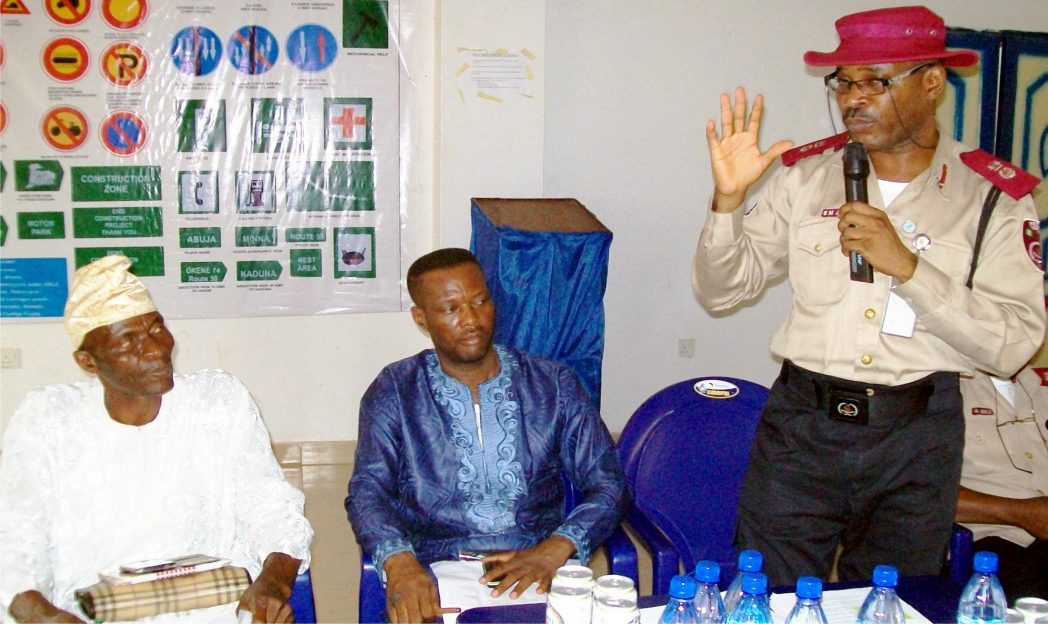 Sector Commander Anambra State Mr Sunday Ajayi Addressing stakeholders
The Speeding Device.
The Federal Road Safety Commission (FRSC) in Anambra has said that some fleet operators have complied with the Speed Limiting device ahead of the Oct. 1 enforcement deadline. The Sector Commander in the state, Mr Sunday Ajayi, made the disclosure in an interview in Awka on Tuesday. Ajayi said the device was introduced following findings that over speed contributed to 60 per cent of risk factor on the highways. He said there was no going back on the Oct. 1 date as every issue around the implementation had been cleared by the Federal Government, adding: "we shall go full swing". "There are so many fleet operators in Anambra and some of them have embraced the policy by installing the device for their own good. "It helps them track their vehicles; it lowers the cost of maintenance including fuel consumption. "The issue of speed limiting device has been on for some time, the implementation of the policy ought to have started last year but was delayed because of some observations raised by the public," he said.
He said the commission in conjunction with other relevant stakeholders agreed that speed had to be managed and the speed limiting device was the answer. Ajayi also warned against illegal and indiscriminate construction of speed breakers by communities, stressing that people who had reasons to construct speed breakers should consult the Ministry of Works for proper guidance. "Usually speed breakers come as reaction of the communities to the unnecessary killing of people by motorists who use the roads there. "However, it does not mean that speed breaker should be constructed without experts from the relevant agencies like FRSC and Ministry of Works. "The directive is that every speed breaker that is not approved should be removed and we want to encourage the people that if they are witnessing such killings and maiming of the people by motorists, they should approach our office for proper guidance. "However, Anambra is somehow lucky as there are no much cases of indiscriminate and illegal erection of speed breakers unlike other states," he said.
Culled From :Vanguard
InlandTown! 2016.