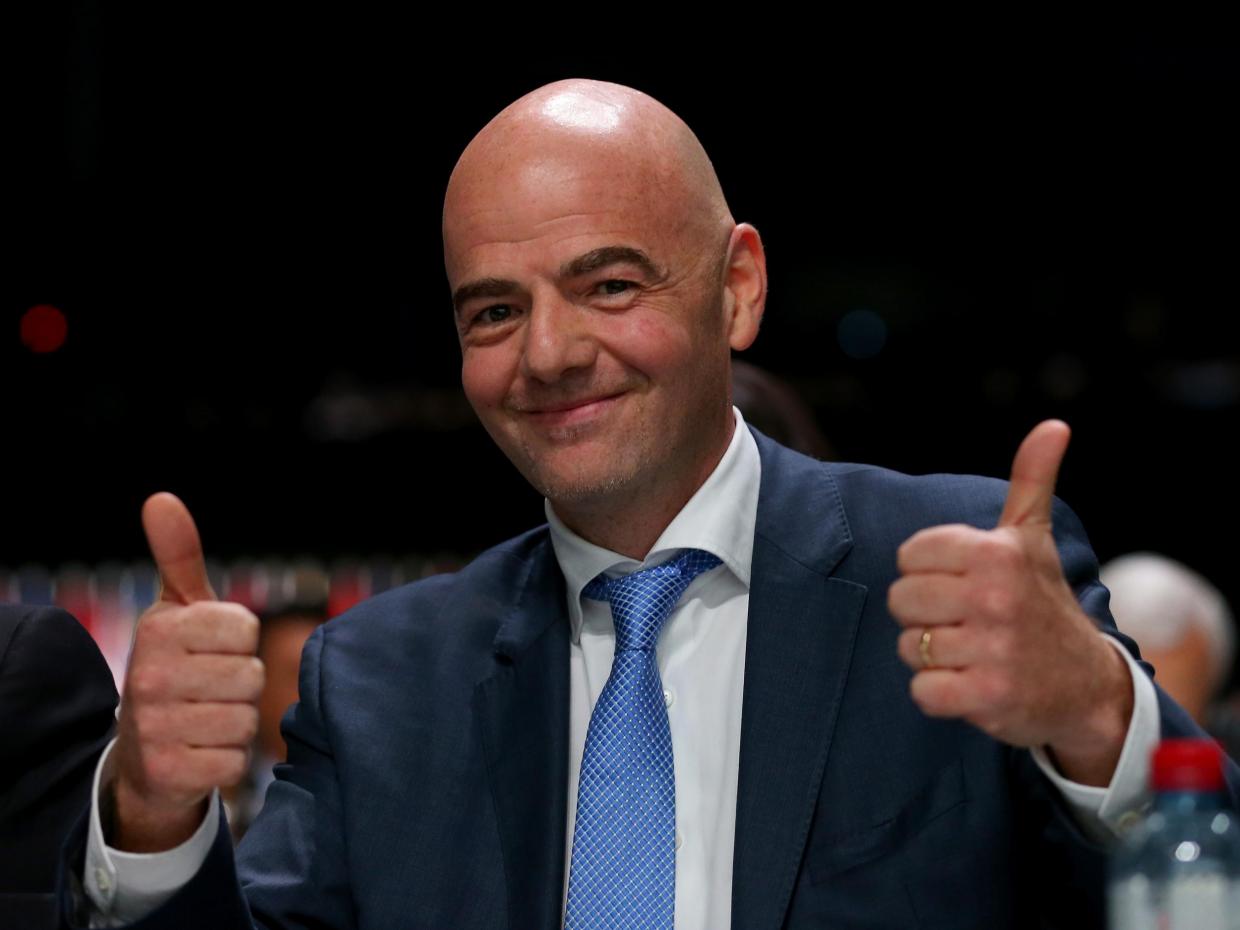 Gianni Infantino (pronounced [ˈdʒanni imfanˈtiːno]; born 23 March 1970 in Brig) is a Swiss football administrator of Italian origin.[1] He has been the general secretary of UEFA since 2009 and holds both Swiss and Italian nationality.[1] He was elected as FIFA president during the 2016 FIFA Extraordinary Congress on 26 February 2016 which was held with the purpose of reforming FIFA. He is currently the FIFA president.
He will be the FIFA President for the period of 2016 to 2019. He defeated Sheikh Salman, Priince Ali al-Hussein and Jerome Champagne.
The ExtraOrdinary FIFA congress and election which took place in Switzerland this afternoon went through the first round of voting, as a winner could only be determined if he won over 2/3 of the votes.
At the end of the first round, Prince Ali had 27 votes, Champagne 7 votes, Sheikh Salman 85 votes while Infantino had the highest with 88 votes.
For a candidate to win, 138 votes were needed for a two-thirds majority.
The final results were as follows;
Gianni Infantino – 115 votes
Sheikh Salman – 88 votes
Prince Ali al-Hussein – 4
Jerome Champagne – 0
InlandTown! 2016.