The government and people of Anambra State have expressed regret over of the death of Professor Chiweyite Ejike, the Vice Chancellor of the Anambra State University of Science and Technology Enugu, which has since grown into Nnamdi Azikiwe University Awka, Enugu State University of Technology, Ebonyi State University and Nnamdi Azikiwe University Teaching Hospital Nnewi.
A release signed by the Commissioner for Information and Public Enlightenment Mr C Don Adinuba says it was during Professor Ejike's tenure that the National Universities Commission singled out Anambra State University of Science and Technology for public commendation for its engineering programmes.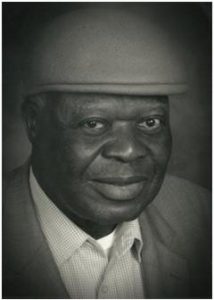 It was also during his time that the Industrial Development Centre under the leadership of the legendary Professor Oliver Mobisson earned national and international attention.
According to the release the  Industrial Development Centre reached an agreement with the University of Massachusetts in the United States when Bartholomew Nnaji, who was to become the Minister of Science and Technology and later Minister of Power in Nigeria, was the Director of the Automation and Artificial Intelligence Laboratory as well as Distinguished Professor of Industrial Engineering at the university, to annually accept young researchers from the Industrial Development Centre to do their doctoral programmes there on scholarship.
An indigene of Ezeagu Local Government Area of Enugu State, Professor Ejike was a very proud friend of Anambra people.
During the Nigerian Civil War, he lived in Orsumuoghu, in the present Ihiala Local Government Area where he worked as a conscientious research scientist with the Biafran Land Army to ensure that millions of Biafrans did not die of hunger and starvation.
Professor Ejike died a most accomplished man.